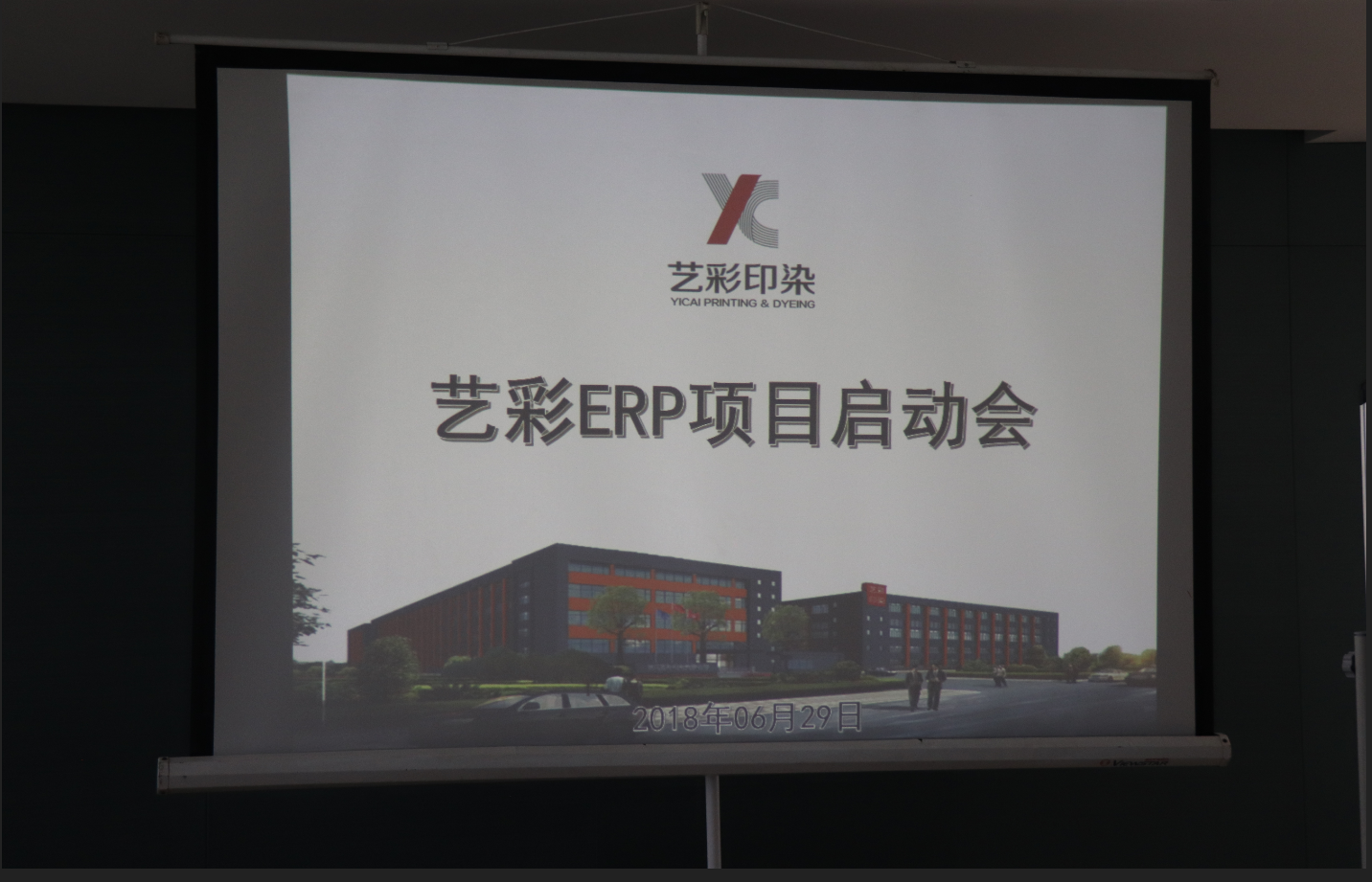 On June 29, 42 leaders and backbones of Zhejiang Yicai Printing and Dyeing Co., Ltd. and Tianfu Company gathered together in the Yicai meeting room to hold the start-up meeting of the Art ERP project. Tianfu Company reported on the pre-commissioning and design phase of the project, clarified the current and subsequent phases of the project, and briefly explained the method of project implementation, as well as the misunderstandings and key success factors of project implementation in the implementation of ERP projects. The leaders of the Arts and Crafts Department requested to start from the directors and supervisors, and solidly promote the implementation of the project. The ERP system also raised the expectation of warning and warning functions for abnormal factors, especially the abnormal conditions of key factors such as energy consumption and quality. Reminder alert, risk alert function requirements.




This meeting enhanced the overall cognition of the heads of various departments in the implementation of ERP projects, brainstorming and better promoting the implementation of the ERP project, truly adapting to the actual needs of enterprises, and improving the tools for enterprise management and improving the system. Good system goal.

The two sides have reached a long-term strategic partnership for ERP applications, dyeing agent automation delivery systems, machine networking, kanban management, and big data intelligent manufacturing, and continue to promote art color printing and dyeing.Enhance soft power and compete with international first class.
Introduction of Yicai Printing and Dyeing: The company is located in No. 5988, Xingbin Road, Binhai Industrial Zone, Keqiao District, Shaoxing City (Keqiao Printing and Dyeing Industry Cluster)Zhejiang Yuren GroupIt is invested 530 million yuan and covers an area of about 80 acres. It has large workshops for printing and dyeing. In the first phase, 11 internationally advanced Japanese Toray Printing Machines, 12 South Korean Sunstars, and 45 Taiwan dyeing machines and ancillary facilities were introduced. The first phase is mainly engaged in dispersion, reactive printing and chemical fiber dyeing processing business.

The company has gathered a management team with advanced concepts to provide a comfortable and beautiful environment. With first-class staff, first-class production equipment and technology, we produce first-class products and lead the international fashion trend.

Media coverage:https://zj.zjol.com.cn/news/836238.html